Locally owned and operated in the Yakima Valley, MAK Daddy Coffee Roasters is known for its uniquely crafted, single-origin coffee roasts.
We use only the best of the best, premium and specialty coffee beans. Why settle for mediocrity when you can indulge in an affordable luxury sourced from around the world and roasted right here in Yakima, Washington.
Whether you're one of the early adopters of the Third Wave, or scratching your head wondering what all the hoopla is about artisanal roasting, we are here for you.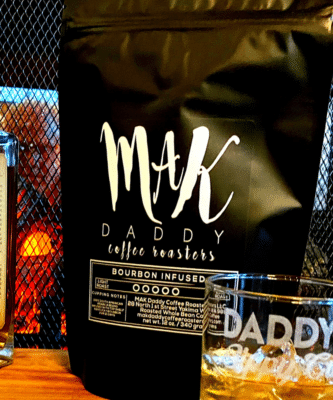 Our exclusive Bourbon Infused coffee combines the subtle flavor of premium bourbon with a blend of ethically sourced Arabica beans. The proprietary infusion process takes a painstakingly 21 days to ensure a delicious blend for the bourbon connoisseur who appreciates a premium cup of coffee.
Read More
Artfully Roasted Coffee Delivered to Your Doorstep.
MAK Daddy Coffee Roasters' house blends consist of complementary origins, each roasted at optimal degrees to unlock the desired fragrance and taste profile.
Pairing the best methods with the best roasters and machinery, we make specialty coffees that you will enjoy.